BONUM
Processed vegetables & mushrooms producer
Bonum is a North Macedonian company which produces fresh and canned mushrooms as well as a wide range of high-quality processed vegetables.
Our products are sold under our own brand as well as under the label of our customers. We work with domestic and international distributors of food commodities and supermarket chains; in addition, we offer bulk packaged products suitable for catering, hotels and restaurants.
Our state-of-the-art production lines enable us to process a wide variety of Balkan-specific products as well as standard products suited for the international market.
We offer a wide variety of product sizes and flexibility on meeting customer requests for packaging, labels and recipes.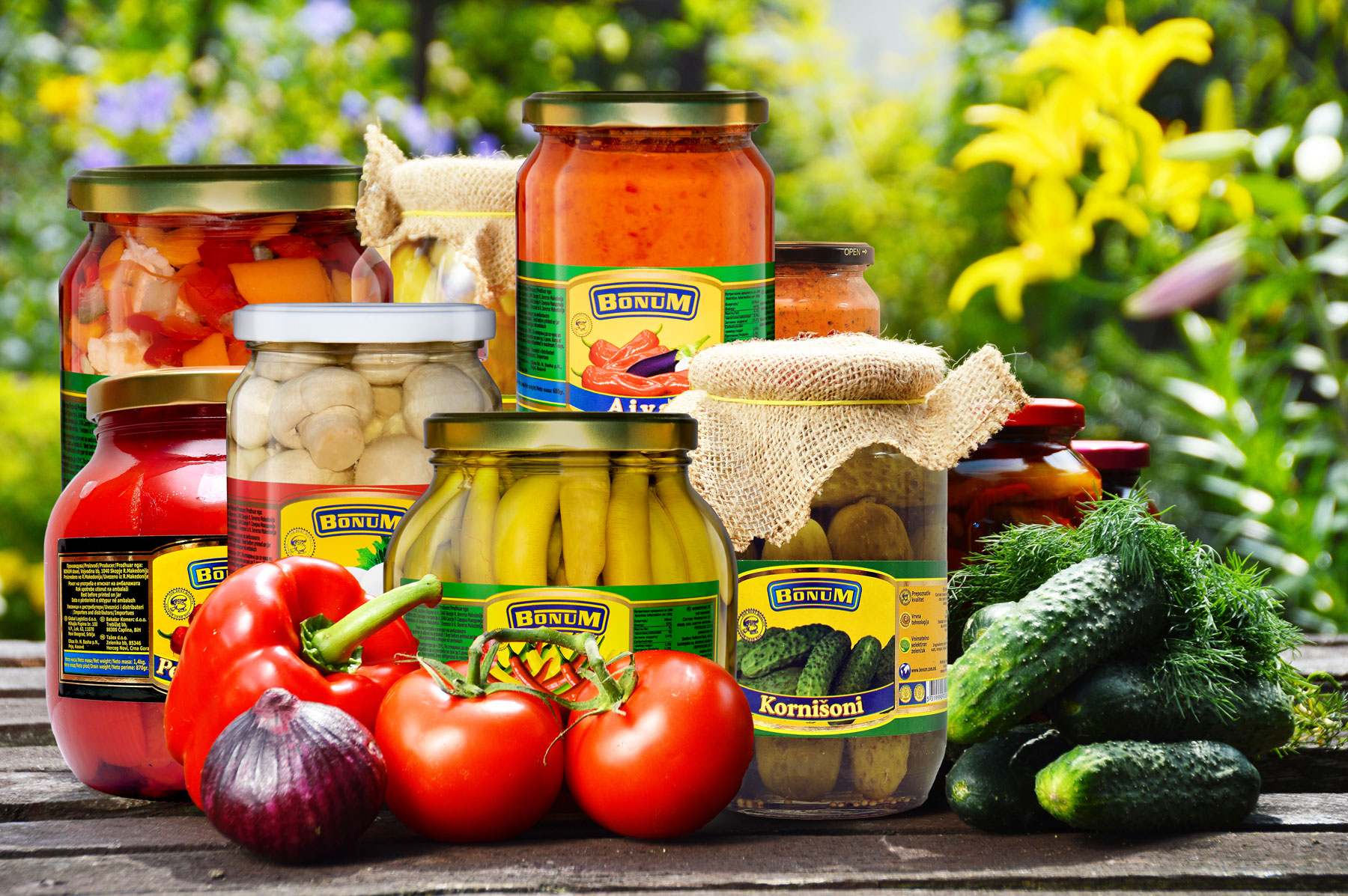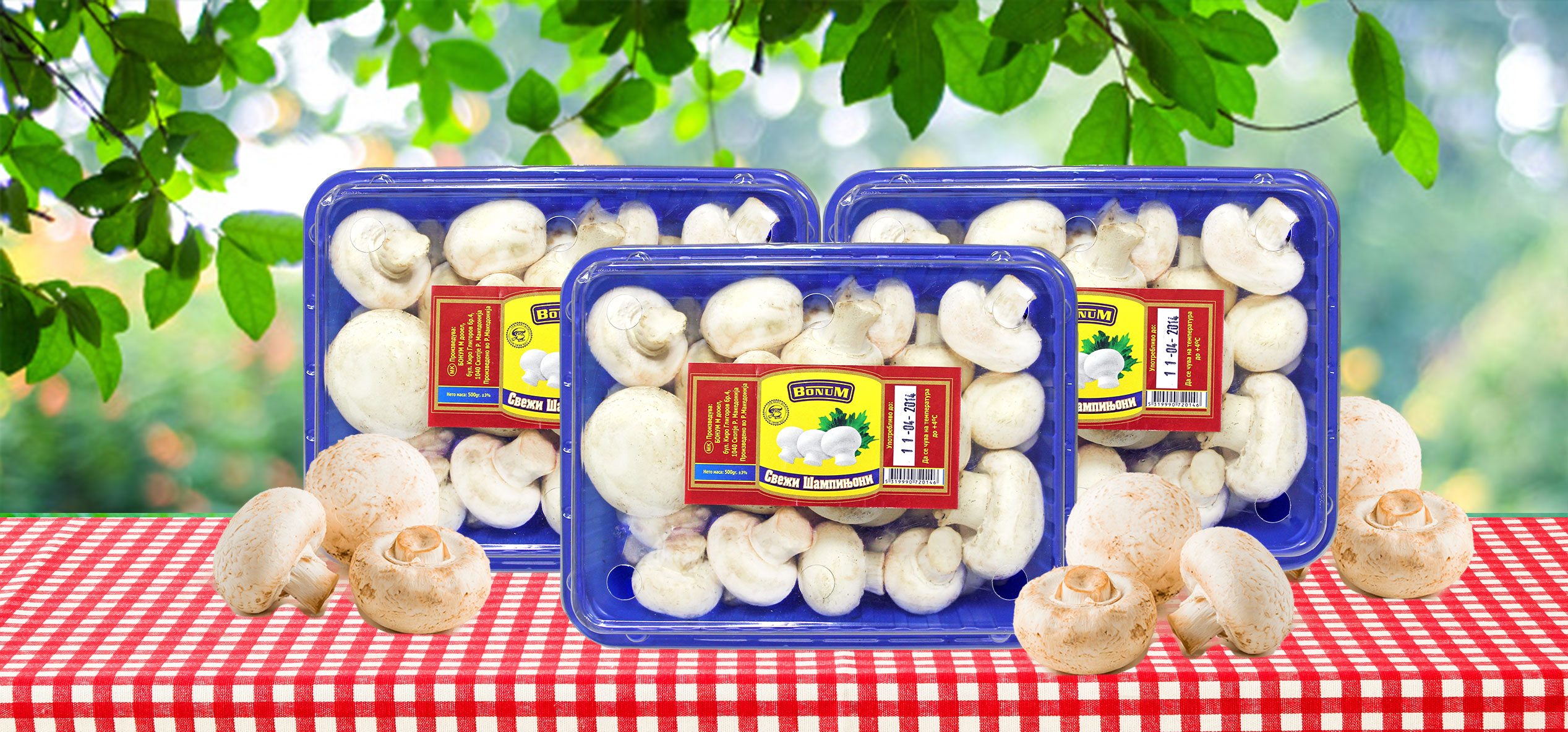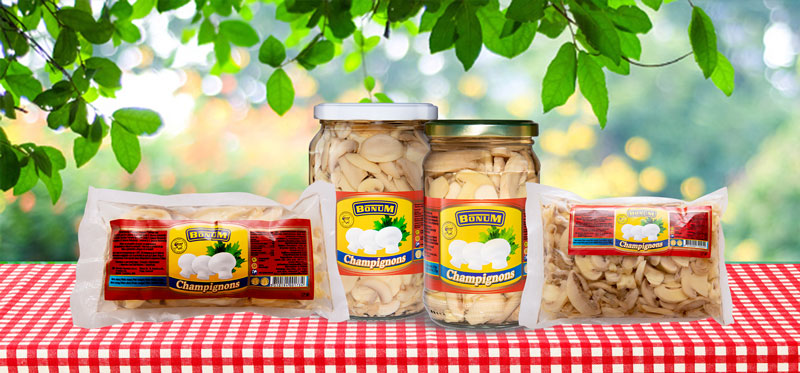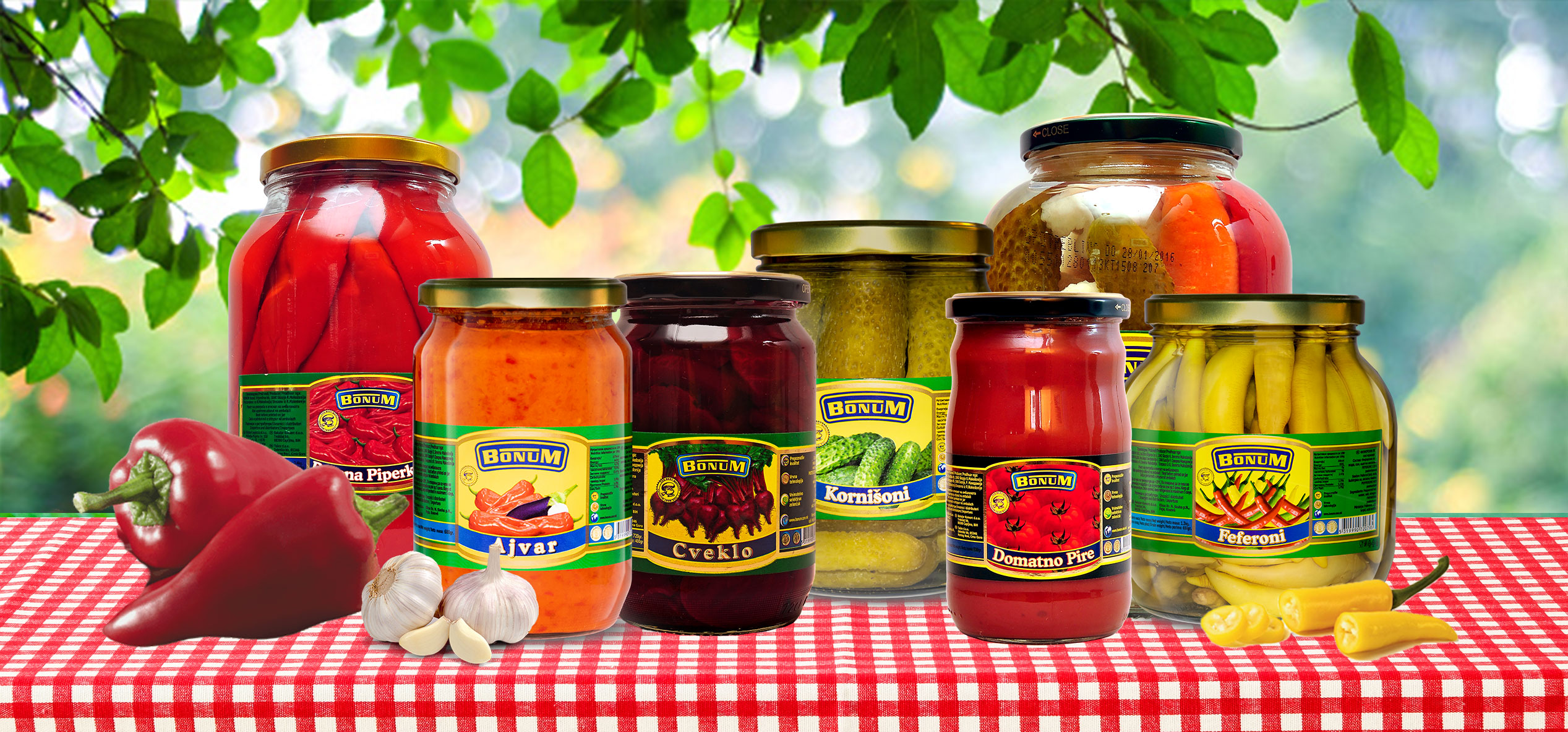 Our recipe for success enables us to build strong, long-term relationships with our customers, partners and suppliers.
Quality products
Our uncompromising approach towards the quality of our products and thorough testing has led to us becoming a trusted supplier for major domestic and European distributors.
Our team
Our people are key to our success.  We invest in education and training programmes for our employees and are always striving to offer career development and growth opportunities.

Industry expertise
Our qualified team of engineers, technologists and food specialists have the knowledge, skills and experience to maintain the highest standards of  production activities required by the European Union
Our approach
We practice a customer-centric approach, where our priority is to understand and meet the needs of our clients in a proactive manner.
As part of Peltina and Agri Resources Group, Bonum benefits from the international expertise and synergies found within the wider Group.
Peltina Ltd. is a Bulgarian company which produces high-quality processed vegetables and ready-made vegetable dishes.